is the key to brands's success.
Our architectural mindset is the symmetricity of rational thinking and creative impulse. Hence, we've designed our clients' communications to be functional, scientific, and pleasing to the audience at the same time. We, as a digital agency, have been practicing this attitude for many years, as evidenced by numerous successful campaigns for our clients.

Nevertheless, we aspire to the greater result, not just for business purposes but also for society and humanity at large. Our vision stays clear to continuously elevate communication and advertising industry standards, as well as cultivate a culture of benevolence to humanity.

Our team never stops improving and learning from the results of our work. Ensuring that they are always in harmony with the dynamic chemistry between our clients and the ever-changing audience.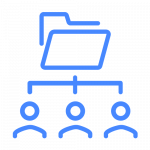 "The foundation of digital marketing for personalization and mass communication precision."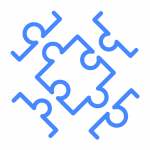 "Creative solution, campaign theme, and Mar-Tech that will resonate with both brand aim and the audience insight."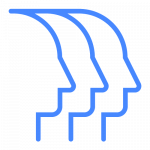 "Influencing the ever-evolving society at large and cultivating a benevolent culture."
Clients that work with us